Maid Management Systems
Maid Search Systems is a web base information systems for maid biodata. It allows maid agencies, maid supplier and maid employer adding maid biodata and send a query for maid biodata.
As a globla IT service provide, we have branches in China, Indonesia and Malaysia. We can be the bridge for these markets and your Maid service. To brocast your service to all these strong demand market.
It consists of the following main modules:
- Maid displaying                     

- Feedback

- Conditional search

- User management

- News Newsletter

- Admission agency application

- Admission agency displaying

- Maid data entry management

- Admission agency management

- Frequently asked questions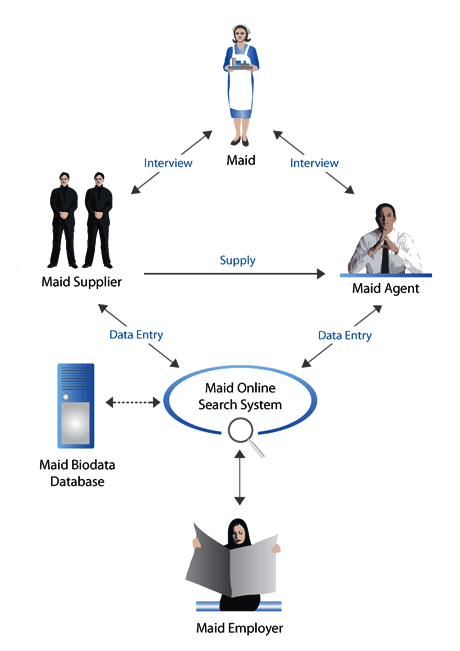 Key Features
Users or maid employer can view maid biodata at the website real times
Maid biodata can be sent through email as attachment by the request of maid employer

Maid agent and supplier can submit the maid biodata to the website database any time.

Other Admission agency application and Management
Benefits
The maid data is distributed in a standard format
It saves times for maid employer paying visits to maid agency to view maid biodata, including maid photos
Maid agent and supplier can supply the maid to the interested maid employer through internet
Easy to follow up the potential
User-friendly, easy to maintain and update
Visit our demo here.