Company Info
Magicsoft Asia Systems is in the business of empowering companies to achieve their potential through cutting-edge IT services and solutions. Starting off as a small web-development house in 1997, the company has evolved and expanded into a full-fledged IT services business with offices across the region in Singapore, China, Myanmar, Malaysia and Indonesia.
Founded by a group of like-minded software engineers sharing a common passion for transforming businesses through innovation, Magicsoft specialises in the development of an wide array of applications from wireless, mobile and web-based to two-tier and three-tier architectures.
The company has engraved its reputation in the industry as a provider of high quality solutions employing the latest technologies. Some of its recent achievements include the design and development of a diverse range of leading-edge IT solutions, including Construction Management, Health Information and Tunnel Excavation Monitoring systems for government and private sector companies.
Our Mission
To cater for customers' needs by providing quality services, hence help customers to achieve their goals. With our experience, skill sets and enthusiasm to serve our customers, we have been able to deliver cost effective IT solutions to our clients. With a creative and experienced development team, we take care of customer special customization.
Development Tools
By making use of our cutting edge technologies, our product ranges from wireless application, mobile applications, web based application to two tier and three tier applications.
The Company's 5 Corporate Statements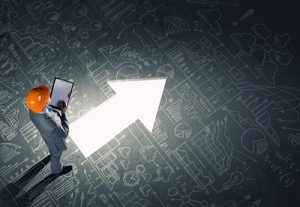 1.Core Values Customer Focus : Try our best to understand and anticipate the requirements from our customers. Build the solution to meet and even exceed the requirements. Focus on our customer and establish a long-term working relationship.
2. Integrity : Advocate a transparent working environment and strictly adhere to all business ethics. One of our main principles is to maintain the world class standard we bring into all businesses.
3. Teamwork : Integrate the varied experiences and skills of our people to meet the common objectives of the customer. We value individual contributions and skills as a fundamental to success.
4. Innovation : Creativity is nurtured and the generation of new ideas is encouraged. With the mastering skill in the Internet and object-oriented technologies, we have the ability to transform complex procedures into easy operations.
5.Quality : Excellence is a key to the success of our team. Every team member is equipped with the finest in skills and practices to ensure the highest levels of product and service delivery.