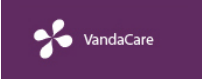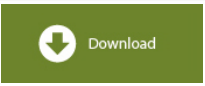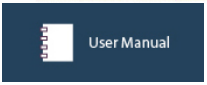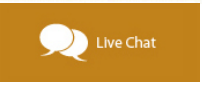 RECOGNISINGTHE BEST GOVERNMENT ICT PROJECTS IN 2013
Twenty-one government organisations were recognised this evening at the seventh annual FutureGov Awards, a fitting finale to the three-day FutureGov Summit held at Phuket Thailand.
Joining them in celebration were over 300 government CIOs and IT industry experts from North America, Europe, ANZ and Asia.
These technology awards are given each year to government, education or healthcare organisations to recognise and celebrate the most successful modernisation programmes in the region.
This year, the Awards attracted over 650 nominations. After a tough selection process, 83 finalists were shortlisted.
The final winners for each category are listed below:
Government Organisation of the Year Implementation Coordination Unit, Prime Minister Department of Malaysia Integrated Project & Tracking Analysis Update System
FutureCity of the Year Adelaide City Council, Australia Digital Strategy 2012-2016 "Connect Adelaide"
Wireless Government National Environment Agency, Singapore myENV Mobile Application
Connected Government Office of the Chief Information Officer, Government of South Australia StateNet Transformation Initiatives
Information Security Agency for Science, Technology and Research Information Security Management Systems
E-Government Infocomm Development Authority of Singapore eCitizen
Service Innovation Singapore Prison Service EMR System
Information Management Ministry of Education, Malaysia National Preschool Information System
Data Centres Department of Communication and Informatics of Surabaya Media Centre of Surabaya City Government
Business Process Sri Lanka Immigration & Emigration Integrated Border Management System
Government Transformation of the Year Department of Social Welfare & Development, The Philippines Field Data Capturing System for Beneficiary Updating
Government Cloud Mandatory Provident Fund Schemes Authority, Hong Kong Electronic Portability Automation Services System
Citizen Engagement National Library Board Singapore Memory Project
Public Sector Organisation of the Year - ASEAN Directorate General of Taxes, Indonesia e-Filing Annual Tax Return
Public Sector Organisation of the Year - North Asia Seoul City Hall, South Korea Urban Planning Portal & Urban Planning Information System
Public Sector Organisation of the Year - SAARC National Centre for Information Technology, The Maldives Government E-letter Management System
Public Sector Organisation of the Year - Oceania Queensland Treasury and Trade, Australia QGrants
The judging panel for the Awards included: Dato Dr. Nor Aliah Binti Mohd Zahri, Deputy Director General & Government Chief Information Officer, Malaysian Administrative Modernisation and Management Planning Unit, Malaysia Professor Kalamullah Ramli, Senior Adviser, Minister of Communication and Information Technology of Indonesia Louis Casambre, Undersecretary and Executive Director of ICT, Department of Science and Technology, The Philippines Laurence Millar, Former GCIO, Government of New Zealand & Editor-at-Large, FutureGov Asia Pacific Magazine James Smith, Managing Editor, FutureGov Magazine