Vanda Loyalty Program
Our solutions start with comprehensive strategy development and go on to end-to-end implementation of all components. Vanda Loyalty Program is developed by Magicsoft Asia Systems Pte Ltd as an add-on for Vanda Aesthetics Management Systems users to allow their customers to check and utilize their accumulated points via website.
Experience the benefits that can be rendered by deploying Vanda Loyalty Program alongside Vanda Aesthetics Management Systems. Vanda Loyalty Program promises an increase Brand Exposure by using an innovative Way To Attract Loyal Customers. Need we also mention it includes Real Time Customers Analytics Reports?
Features:
Thank Customers and Drive Loyalty
Thank your customers for their loyalty. Our Loyalty Program makes it easy to feature rewards and to keep them front-of-mind. Our Loyalty Program makes it simple to replenish rewards when needed, and communicate with customers along the way.
Full cross-device compatibility
Give your customers the ability to take your brand with them wherever they go. Our Loyalty Program ties into your existing authentication/registration system to provide a seamless cross-device experience.
Custom design resources
We know how hard you've worked to perfect your brand's look and feel. Our Loyalty Program is custom-built to fit the unique design and sentiment of your brand, and offers an extension of your existing experience.
Enable Fans to Advocate and Recruit on Your Behalf
Our Loyalty Program makes it easy for your best customers to share what they are doing, invite their friends to join them, and ultimately refer new customers your way.
Example of Vanda Loyalty Program in action: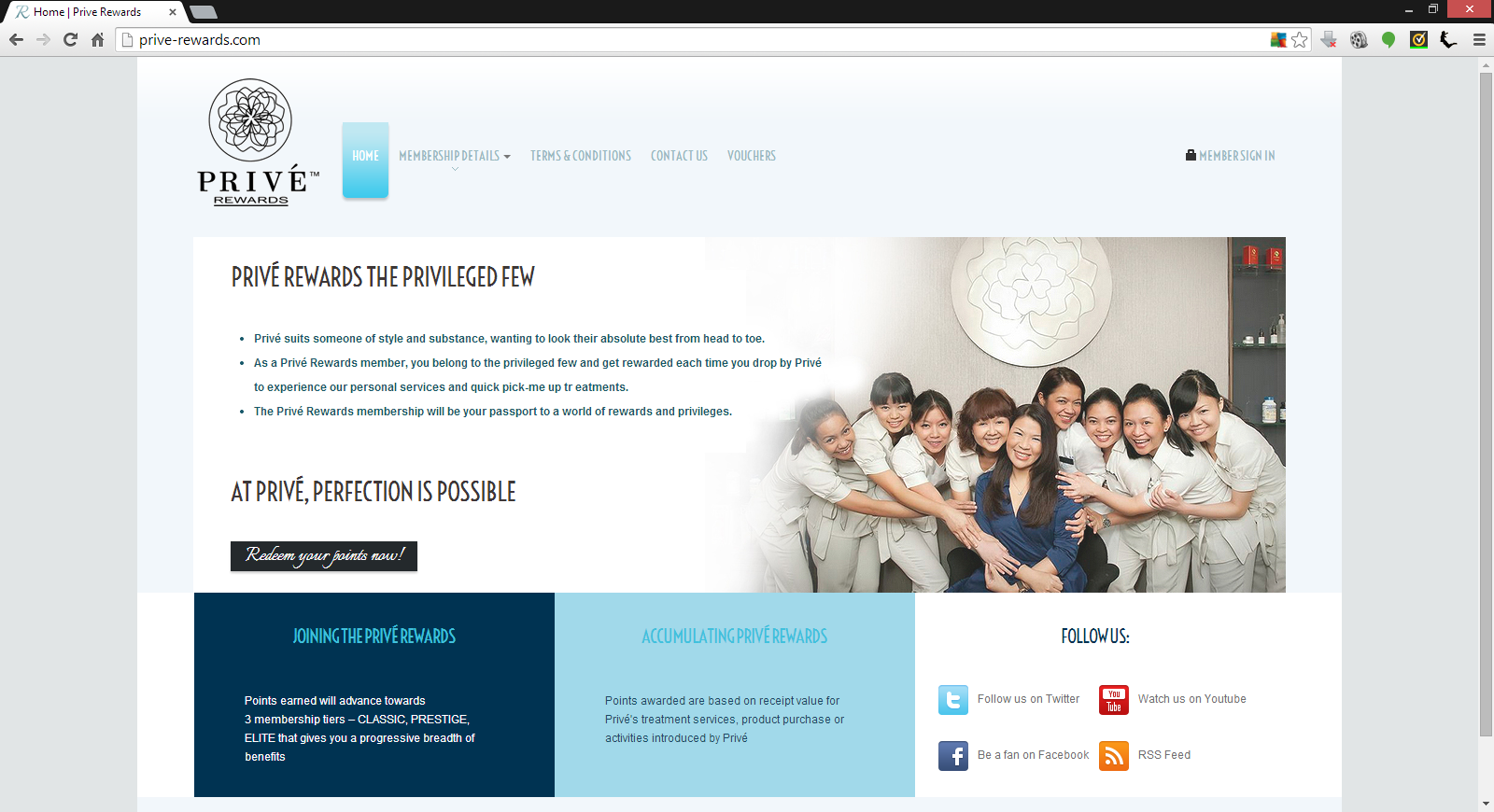 Privé Clinic & Privé Aesthetics
For more information, please visit here.